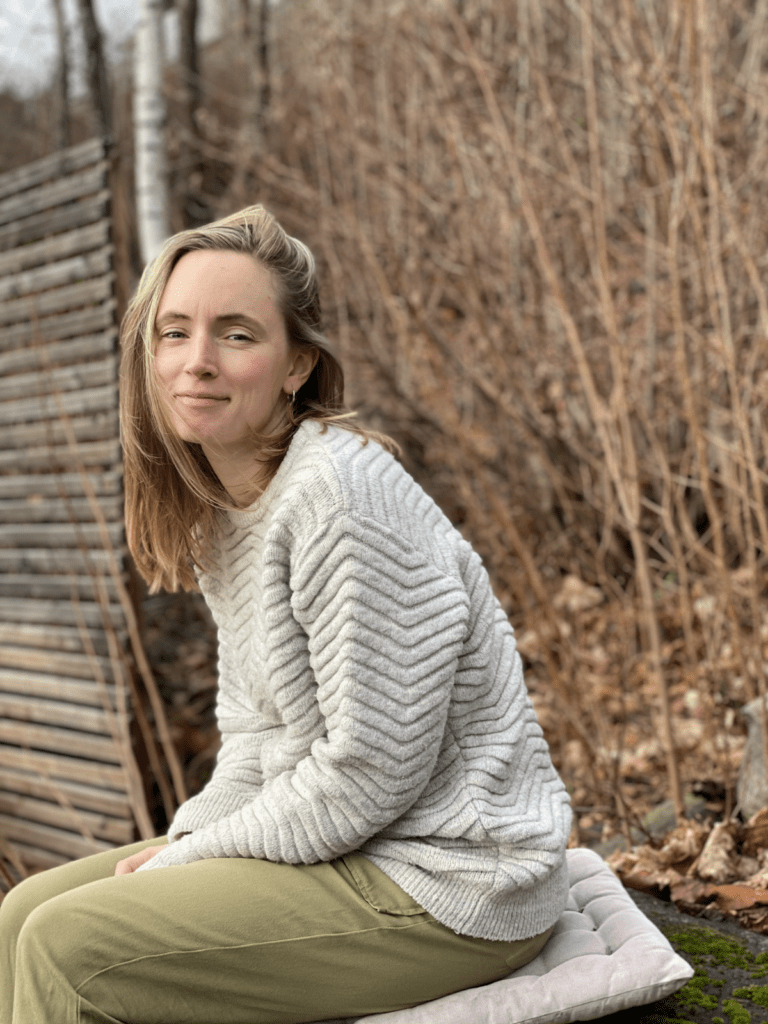 An online 4-week container for the mother seeking more balance. 
Finding balance is something constant. Something ever-evolving. It is also very personal. We are all so unique and balance for one person can look very different from someone else. 
As mothers, we are pulled in all directions, and it is easy to lose touch with ourselves through all the to-dos, worries, highs, and lows. Stress and overwhelm can quickly take over our bodies & the deeper we go, the harder it is to get out of it. 
My hope is that through this 4-week course and container, you will be able to start your journey back to yourself. To the version of yourself that you want to be in this world right now and in the future. 
Through different practices and teachings, you will be provided with tools to tackle overwhelm and stress, however that shows up for you. 
The course will be fully online, with weekly Zoom sessions, as well as a private Facebook where I will host a series of video lectures, meditations & reflection exercises. Each week, you will be given a piece of "homework".  It may be a task or a reflection. Nothing that will take too much of your time, but that can be beneficial to your personal growth. 
SUSTENANCE
In the first week, we will be focusing on the foundation of your health – how you can sustain your body through food, movement, and sleep, as well as why this is so important when it comes to tackling stress. My aim is to armour you with simple tools to improve your physical health which wills support stress reduction so that you can better show up in your everyday life. For yourself and for your people.
SIMPLIFYING
Now that the seed is planted for your physical health, it is time to move on to your physical space. I am an avid believer that your physical space is a reflection of your mental space & this week we will dive into different declutter practices to support your journey. We will reflect on how these areas of your life are currently and how simplifying can support your process. 
SLOWING DOWN
When becoming a mother, it seems that each year passes faster than the last. To really live intentionally, we need to put on the brakes and slow things down every now and again. Together, we will look at eliminating the clutter in your mental space, living more cyclical, and the benefits of doing so. My aim with this week is to guide you towards a slower way of living by finding out what is important to you. We will go through some nervous system practices & reflection exercises to get you there. 
SELF-CARE & SUPPORT 
In our final week together we will look at how you can set yourself up for success through setting up support systems and creating space for self-care. What kind of support do you want and how can you ensure that you get it? What is self-care to you and how will you integrate it into your life? 
*content is subject to change.
Mothers who are feeling overwhelmed and unseen.

 

Mothers who feel like they have lost their sense of identity.

 

Mothers who want to slow down and stress less, but don't know where to start.

 

Mothers who want to feel energetic & excited about life.

 

Mothers who want to take charge of their own lives and live in line with who they really are.
The course is anchored in motherhood, but if you are a caregiver, or you relate to the above and feel called to join, I welcome you with open arms. 
4 weeks throughout the month of March.
4 x LIVE Zoom calls (recorded) every Wednesday in March (3rd,10th, 17th, 24th) at 19:30 CET. Each call will last between 60-90 minutes & will include teachings, reflection work & discussion/sharing if time permits.
A private Facebook community where I will share short video lectures, meditations & reflection exercises. Group will open on the 1st of March.
A pre-recorded Slow-Flow Yoga class.
Bonus: Yoga Nidra Session with Claudia Menger from Sanga Yoga. This is a form of guided meditation where you will be lying down for the duration of the experience. A wonderful form of relaxation to let the stress melt away.
PRICING
THE BALANCED MOTHER:
Early Bird Price: 1450 NOK // 140 EUR

(ends midnight

18th Fe

b)
Full Price: 2150 NOK // 190 EUR
PRICING
THE BALANCED MOTHER +:
Includes 3 x 50 minute 1:1 coaching sessions in addition to the program outline. 
Early Bird: 3850 NOK // 375 EUR (ends midnight 18th Feb)
Full Price: 4550 NOK //440 EUR