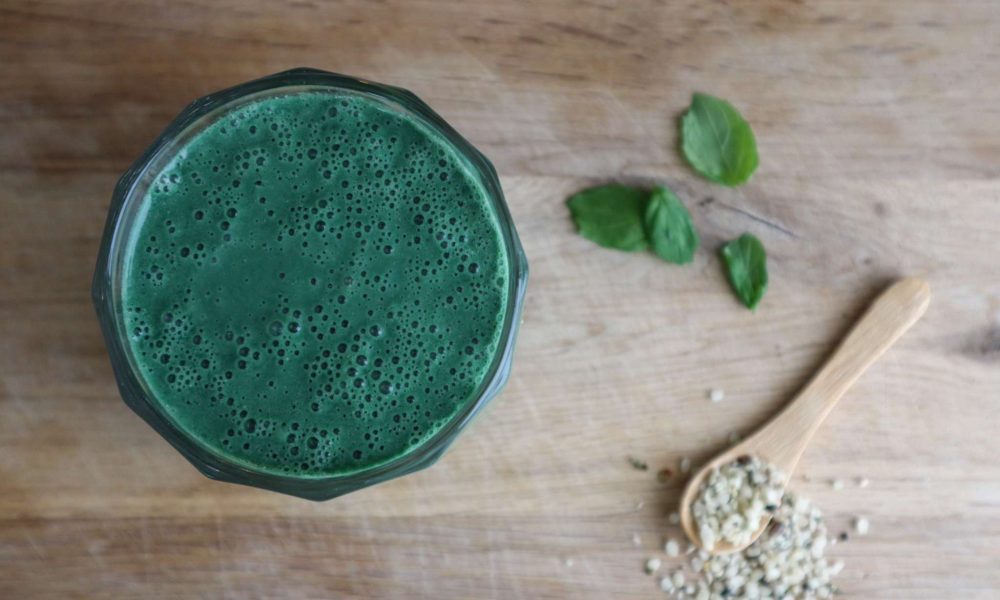 This smoothie is packed with nutrition and a great source of good fats due to avocado and coconut oil. Mint is not necessary if you don't have any on hand but tastes so good in a smoothie! Enjoy the tropical flavours while imagining yourself on a faraway beach!
2 cups of frozen mango and/or pineapple chunks
1/4 Avocado 
1/2 inch of ginger, chopped
10 Mint leaves
Large handful of spinach
1 ts extra virgin coconut oil
1 ts spirulina 
200-300 ml coconut milk 
2 ts chia (or hemp, flax – can also be sprinkled on top)
Add all ingredients to a high-speed blender and blend til deliciously smooth, adding more water if necessary.