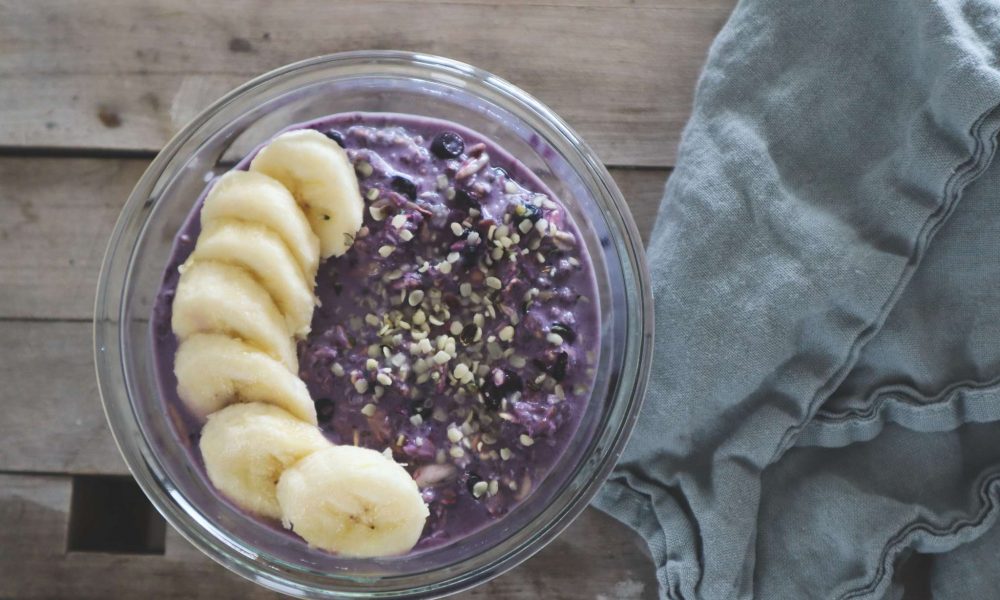 A quick and easy breakfast or afternoon snack, that can be made the night before and enjoyed cold, or warmed up quickly on your stovetop. This recipe makes around 2 servings.
1 cup porridge oats 
1 ½  cups plant milk (i.e. almond, oat)
1/2 cup raspberries or blueberries (fresh or frozen)
2 tbsp nuts and/or seeds, chopped  (i.e. sunflower, chia, pumpkin, walnuts, almonds, cashews)
Cardamom or cinnamon to taste
Mix all ingredients in a glass container and leave in the fridge overnight.
Enjoy the next day either cold or warmed up on the stove. 
Add natural sweetener if necessary – such as a drizzle of honey, agave syrup or maple syrup.